Original Broadcast Date: February 9, 2016
Do you find that hard to swallow? Do you flat out disagree? Join Katrina VanHuss, Turnkey CEO, on February 9th as she discusses this hot topic with Taly Fantini, Director of National Signature Events for ALS, and Otis Fulton, Turnkey psychologist.
The idea that gifts motivate fundraising is like the idea that the earth is flat, because that is the way it looks. Dig into that idea and you find out not only that it isn't true, but that an understanding of why it isn't empowers you as a p2p fundraiser in crazy ways!
We'll talk in more depth about the psychology of why that is, and show you statistics which prove the concept.
This webinar recording will help you:
Gain insights into the mindset and tendencies of the volunteer fundraiser
Learn how to avoid falling into market relationships and foster social relationships
Understand the counter-intuitive data results you might get
Get tips on how to install affinity in your fundraisers
Plan how to move even zero dollar fundraisers into action using these principles
Speakers:
Katrina VanHuss has been installing passion in volunteer fundraisers since 1989. She
works with the likes of ALS, JDRF, The Leukemia & Lymphoma Society and the Alzheimer's Association, using human behavioral tendencies to create attachment and high fundraising in volunteers. She is a recognized leader in the field of Peer to Peer Fundraising and is a sought after speaker on this topic.
Taly Fantini has been in the development field for more than 15 years. Specializing in Special Event and Peer to Peer fundraising, she has worked with JDRF, the American Heart Association, ALF, The Leukemia & Lymphoma Society and now leads national special event initiatives at the ALS Association as the Director of National of Signature Events.
Otis Fulton has spent the last 20 years using his background in psychology working primarily with multi-nation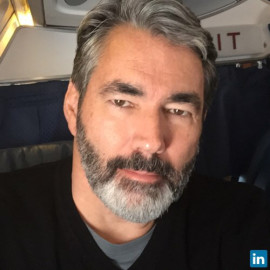 al education companies. For ten years, he was the SVP for Government Relations for MetaMetrics, Inc., a psychometric R&D company in Research Triangle, North Carolina. He has been a consultant since 2010. In addition to Turnkey, his current clients include Pearson Education and CogniSens, Inc., a "human potentials" firm affiliated with the University of Montreal.
Free thanks to sponsorship by
By taking part in this webinar recording you are confirming that you would like to receive periodic emails from us with the latest in peer-to-peer fundraising. You may unsubscribe if you no longer wish to receive our emails.